Chute Pond County Park
CHUTE POND - Be Advised of site lengths when making reservations
The recommended camper unit size is listed directly below the site number. Please be aware of this when you are making reservations.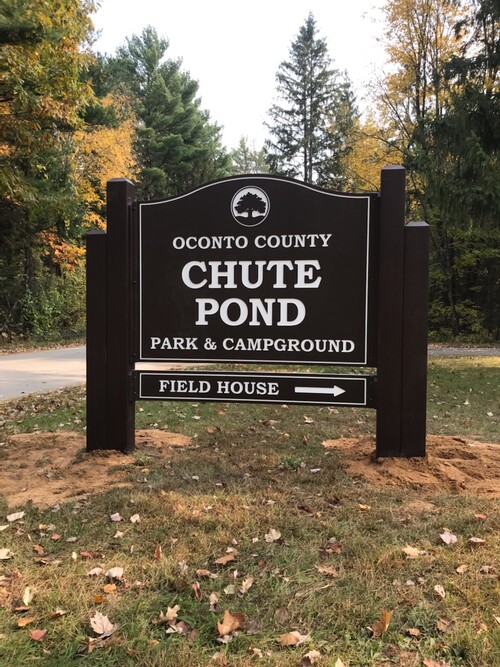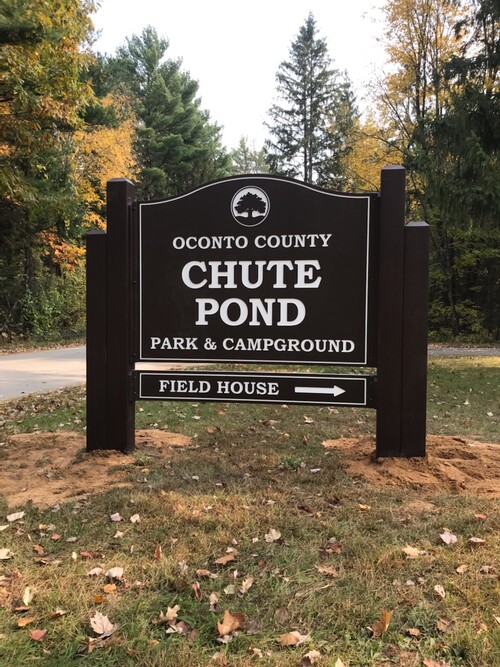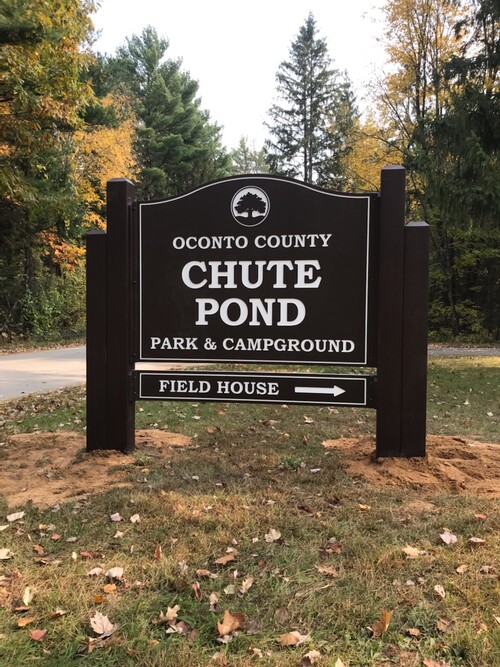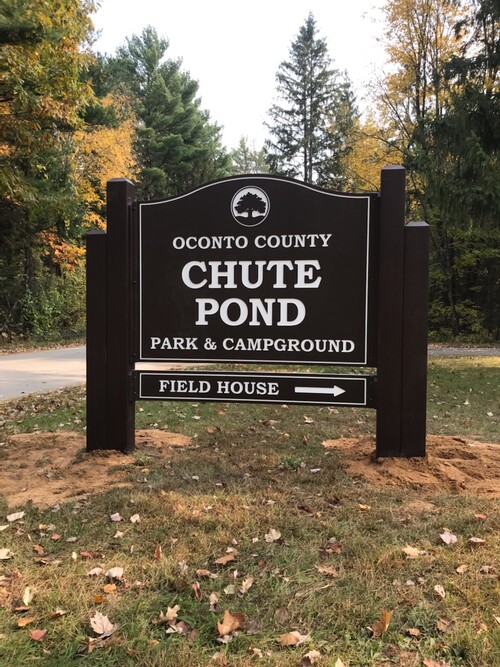 Chute Pond Campground, which sits on 167 acres nestled on a historic 418 acre lake, boasts of many park amenities. You can launch your boat from one of several Chute Pond boat launches or trailer it to one of the many lakes in the area. Your family can enjoy a leisurely afternoon at the beach swimming, walking the hiking trails, fishing or sliding down slippery rock. There are 72 daily sites that can be reserved for camping, among them sites 84 - 100 are designated as ATV-UTV sites . Campers may make reservations up to a year in advance (from the start date), and reserve for a minimum of two nights (three nights on holiday weekends) and a maximum of 14 days. Reservations may be made online or by calling
715-276-6261
after Aprill 1st.
Single Site Rates
2023 Monday - Wednesday $20 (Non Holiday June - December)
Thursday - Sunday $30
Services & Amenities
Boat Launch

(launch fee is not included in the camping fee)

Bike Trails
Handicap Access
Restrooms
Picnic Tables
Parking
Playground
Coin Operated Showers
RV Dump Station
Pavilion
Beach
Park Store
Hiking Trails
Boat Rentals
Fishing
Sites 84 - 100 ATV / UTV
**Visit our Photo Album on Flickr to view the beautiful image of Chute Pond County Park.**

Oconto County follows DATCAP's rules and regulations on firewood movement in Wisconsin. Please use the following link for the DATCAP Firewood Regulations. Check-In Time:
3:00 pm
Check-Out Time:
3:00 pm
Address
Mailing Address:
301 Washington Street
Oconto, WI 54153
Physical Address:
12436 Chute Dam Ln.
Mountain, WI 54149
715-276-6261
View Campground Map
Get Directions
Location Area
Chute Pond County Park is located 1 mile north of the intersection of State HWY 32 & 64 in the Town of Mountain.
Oconto County Forest & Parks reserves the right to make adjustments to site assignments if necessary and all campers must follow the "Camping & Parks Facility Permit Conditions". Click on Terms & Policies.